Ruby Red Necklace/Bracelet/Earrings Set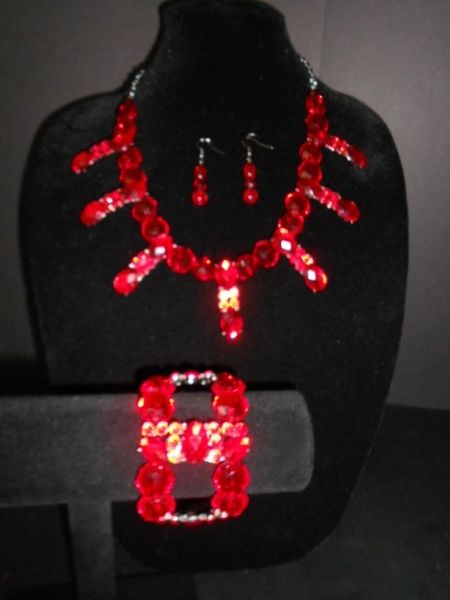 Ruby Red Necklace/Bracelet/Earrings Set
This is a radiant trio of pieces in a ruby red color. The set is comprised of the following:


Necklace - measures 23" long and has an adjuster so you can length it a little bit. The necklace is made with faceted red acrylic beads and sliders featuring red acrylic rhinestones set in gun metal gray sliders. The back of the necklace is made with a length of gun metal gray chain. Stretch bracelet featuring the same faceted red acrylic beads and similar slider pieces as the necklace. This bracelet would look good on a smaller wrist. Dangle earrings that are 1-3/4" long that are made with red glass beads that coordinate nicely with the necklace and bracelet.


This set is stunning and will bring all eyes to you when you enter the room! If you are not interested in purchasing all three pieces together, please contact me and I'll work with you.

Featured Products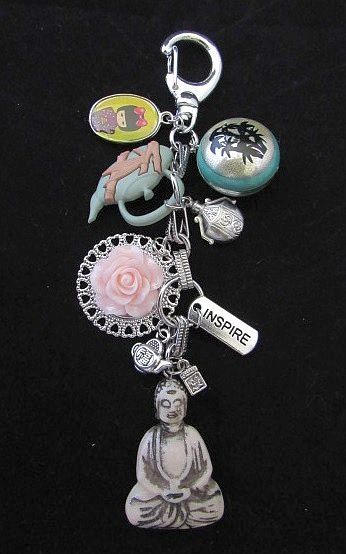 Asian Peace Purse Charm
$8.00