Fabulously Frozen Necklace, Bracelet & Earring Set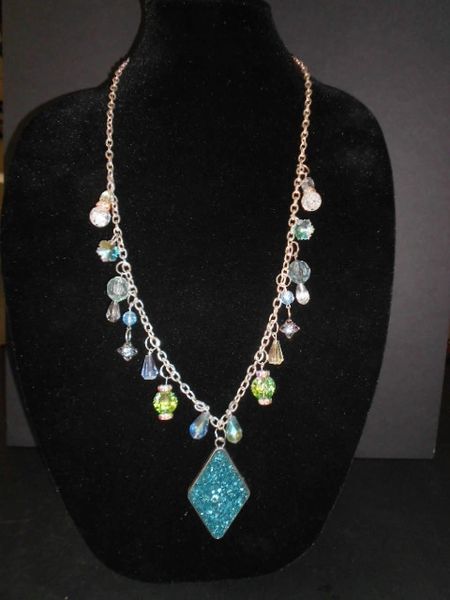 Fabulously Frozen Necklace, Bracelet & Earring Set
This is a three piece set I made that was inspired by the Disney movie "Frozen". It is made up of the following:


The necklace is 17" long and is a solid circle of silver-tone chain, accented with different dangles made of beads and charms. The focal point is a large diamond shaped bezel containing a resin filling of blue german crystal shards. The dangles contain light blue, clear and iridescent beads and rhinestone spacers as accents.


The bracelet is a wrap style bracelet made of clear, light blue and iridescent beads and spacers that glimmer and shine.


The earrings measure 3" long and are made using clear, silver and iridescent beads with a pretty snowflake at the bottom.
This is an amazing set and a must have for anyone that wants to be just like Elsa! If you look closely at the necklace, you just might spot Olaf! ;)


Featured Products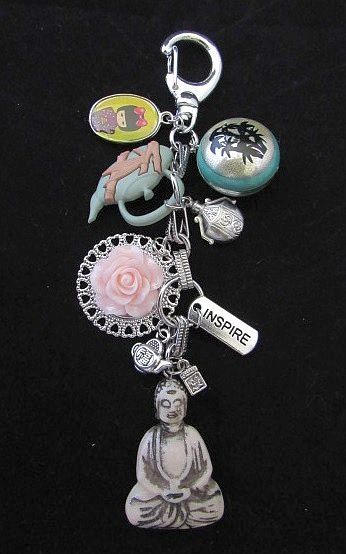 Asian Peace Purse Charm
$8.00